Our project manager Andrea Bernardelli is in Forbes!
Forbes Italy honors another member of our team
This year too, like in 2018 and 2019, a young man from our team has been selected by Forbes Italy in the high-profile list of the 100 young leaders in Italy, in the section "Energy": it is Andrea Bernardelli, one of our project managers.
For us, in Ammagamma, it represents a wonderful goal, a prize that crowns a "magnificent recurrency": in 2018 Giovanni Anceschi - current Head of Innovation – was the first member of Ammagamma (at that time Energy Way) who received the recognition "Forbes 30Under30" Europe, and the following year, in 2019, Forbes Italy also selected Simone Stancari - Head of Project management - and Davide Montanari - Analytics Translator – for the list of 100 best young innovators in Italy.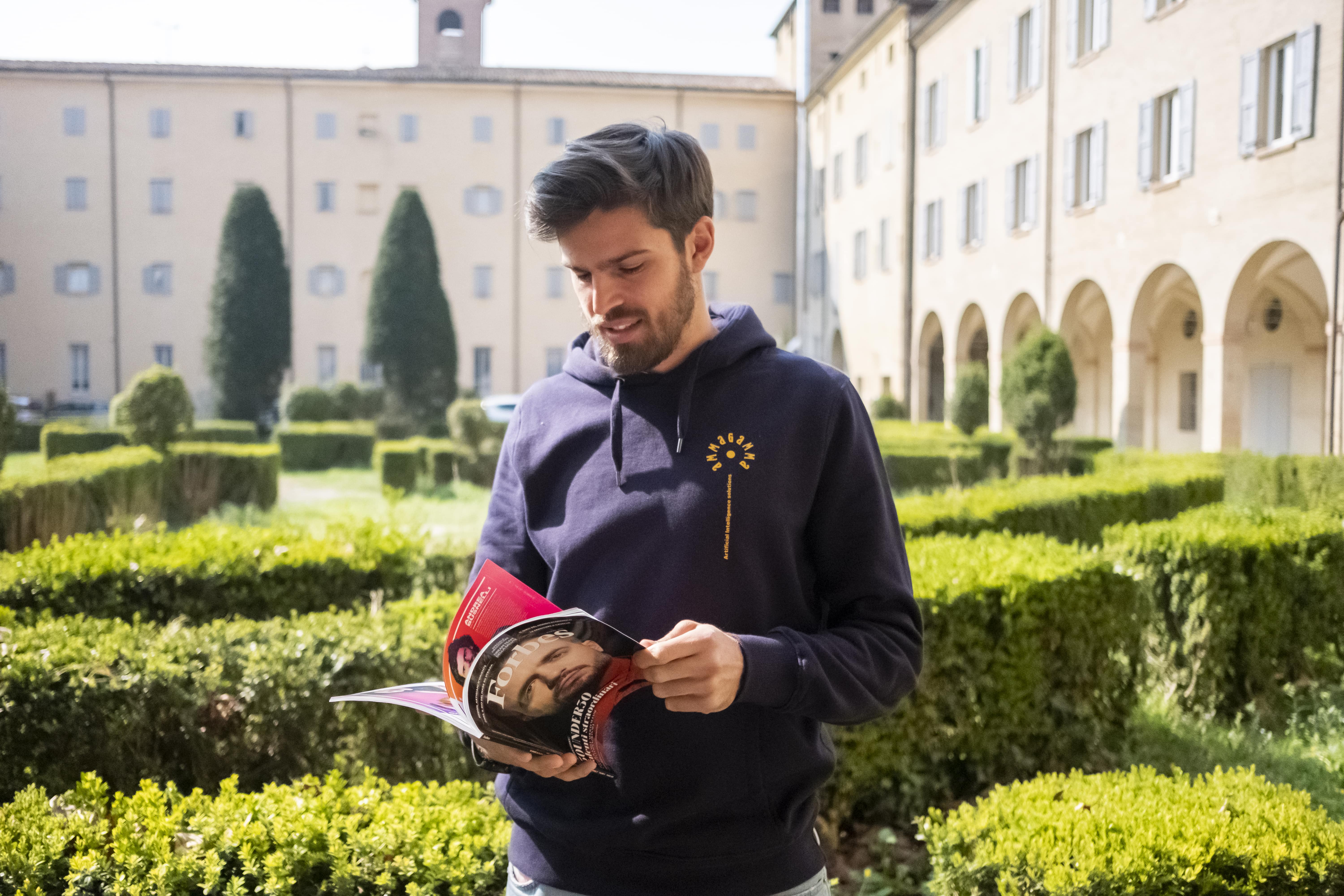 "It was a great emotion to find out I was included in the Forbes Under30 rankings. I would like to share this recognition with the whole team of Ammagamma (Italy and Israel) with which I face new challenges every day, inspired by curiosity and the desire to experience innovative solutions. I also would like to thank my parents in a special way: it is thanks to them that now I am lucky enough to enjoy this wonderful working experience. With such a development team, I am sure that this is going to be the first of many other team gratifications."- Andrea Bernardelli.
"I am very proud to have the opportunity to work with Andrea Bernardelli, this is an amazing goal for the whole company. Today, with such a selection, Ammagamma is the only company in Italy that has four young man of its team in the rankings of Forbes: Giovanni Anceschi, Davide Montanari, Simone Stancari and Andrea Bernardelli" – comment by our founder Fabio Ferrari.
Discover the full list