AI for GOOD Global Summit 2019: here we come!
AI is Accelerating Progress Towards the SDGs
We're going to attend the biggest cutting-edge AI Summit on SDGs in the whole world: the AI FOR GOOD GLOBAL SUMMIT 2019, next may 28-31, at Geneva in Switzerland!

It's a great honor for us to take part to such an important and amazing global event on Artificial Intelligence and also to stand for an inclusive and global dialogue on AI towards the SDGs.
The most advanced innovators will come together with the greatest problem owners, in order to share opportunities and discuss strategies on the biggest challenges of Sustainability we're facing today.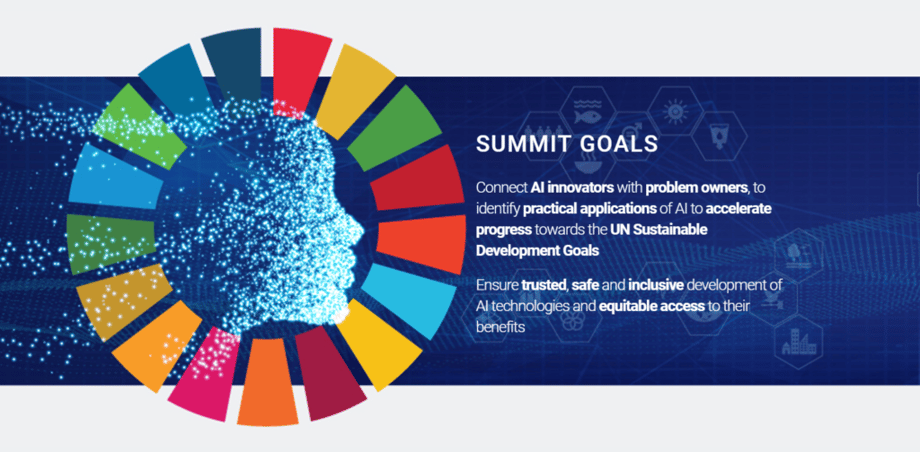 We believe AI can help us unveil new opportunities of sustainable growth and development, for the benefit of people and the whole society
By developing innovative mathematical models and advanced AI systems we help companies achieve highest levels of efficiency and sustainability within their processes. We transform numbers into knowledge in order to provide efficient solutions to decision makers, by optimizing the available resources, for the benefit of people, organizations and for the planet.

Thanks to our innovative mathematical models we help companies to better employ their resources, by enhancing the efficiency and sustainability of their infrastructures and processes, and contributing to the slowing of the climate change.
We also promote the responsible development of the community in which we operate, both in private and public sectors, spreading skills within schools, through educational projects, and within organizations, thanks to our innovative advanced courses.
Here are some inspiring moments from the "AI for Good Global Summit 2019"
Want to know some more information about our mathematical models and AI-driven services for Sustainable Development? Let's get in touch!