David Bevilacqua is the new General Manager of Energy Way
Our team is expanding, initiating international partnerships and welcomes David Bevilacqua as General Manager
Modena, 18 February 2020

A press conference was held today at our headquarters in Modena, during which we presented our workshop "Educating to Think" to journalists, and announced to them the latest news from our company, including the appointment of David Bevilacqua as the new General Manager of our company. Bevilacqua, in the new role, will have the task of supporting our team in a path of growth and expansion of the company.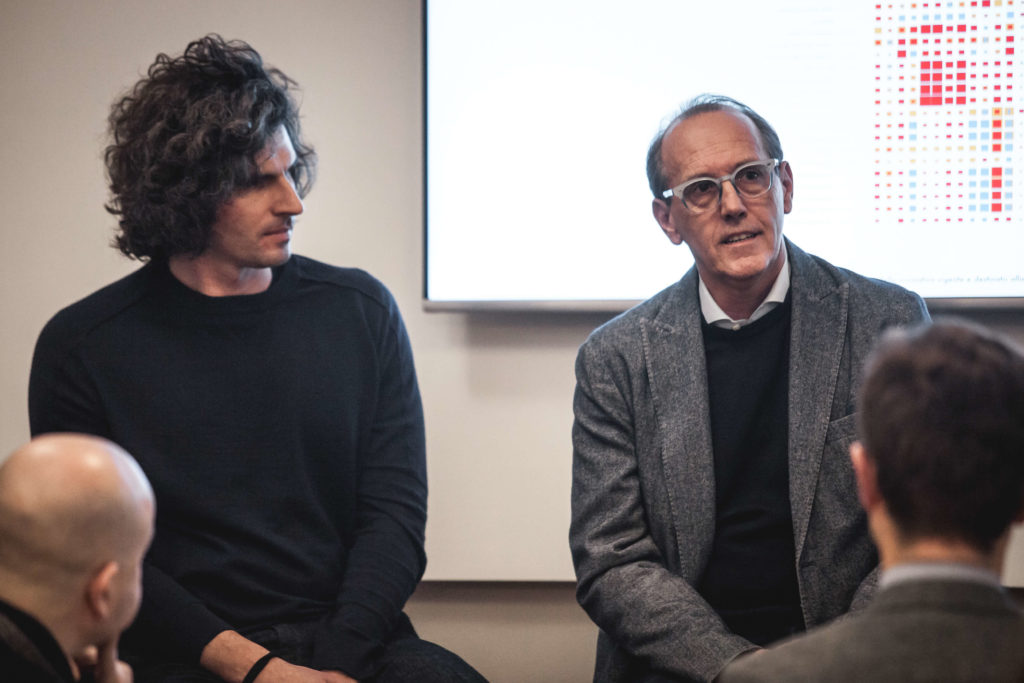 From left: Fabio Ferrari (CEO) and David Bevilacqua (General Manager)
Welcome General Manager

Bevilacqua brings to Energy Way many years of experience gained in management roles in national and multinational companies. In 2016 he founded Yoroi, an Italian cybersecurity company, of which he was Chairman and CEO for 3 years. His managerial career began in 1996 at Cisco, where he spent 20 years holding positions of increasing importance and success, including that of CEO of the Italian branch, head of the Southern Europe region and Vice President for Europe. He is currently a member of the board of directors of Make a Wish Italia and member of the board and Vice President of Stanford Club Alumni Italia, and, in the past, he took part in Boards of Directors of important Italian bodies and institutions. In November 2011 he received the "Excellence Award", from Manager Italia, CFMT e Confcommercio and in February 2015 News Week selected him as one of the "Leaders of Italian Innovation Renaissance".
"I join a fantastic and multidisciplinary team, full of passion,
expertise
and energy. One of the greatest challenges for Italian companies is to understand technology without suffering it and Energy Way's mission is precisely to help them create innovation, transforming data into information and knowledge, using mathematics as a tool to enhance human awareness, generating new opportunities for social development". -
David Bevilacqua
, General Manager of Energy Way
.
WATCH THE VIDEO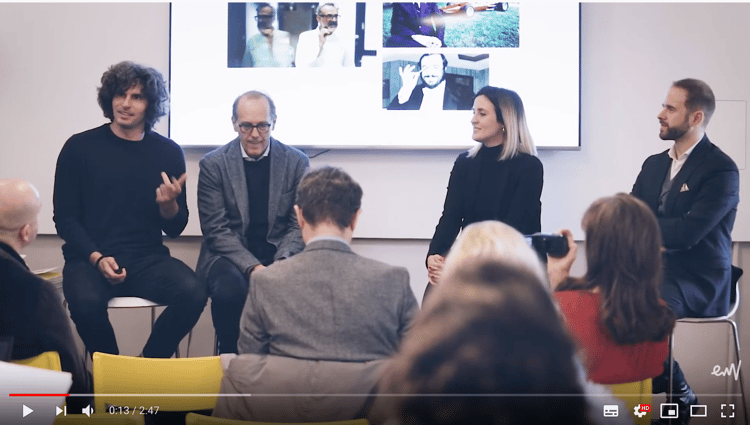 The Latest News

Today we also disclosed that in terms of territorial expansion, we will shortly be opening an office in Milan and that, in terms of strengthening the activities and the realization of international projects, we have launched partnership projects in Israel, in collaboration with the company Ecoprocess. Another international partnership concerns the prestigious  Stanford University, with which we are launching educational and training projects for students.
Our founder and CEO, Fabio Ferrari, commented: "We are proud to partner with one of the world's leading academies and are very excited to be joining the Stanford Community, ready to work on new and innovative projects with outstanding students and researchers."
Among the innovations presented, Luca Baraldi (Head of Corporate Identity Energy Way) and Pietro Monari (Head of Educational Projects Energy Way) introduced to the press the White Paper on AI and Education, "De Arte Intelligendi", our proposal for an artificial intelligence teaching methodology, inspired by the values expressed in the Manifesto of Experiential Rationality, launched on 13 September 2019 at our company.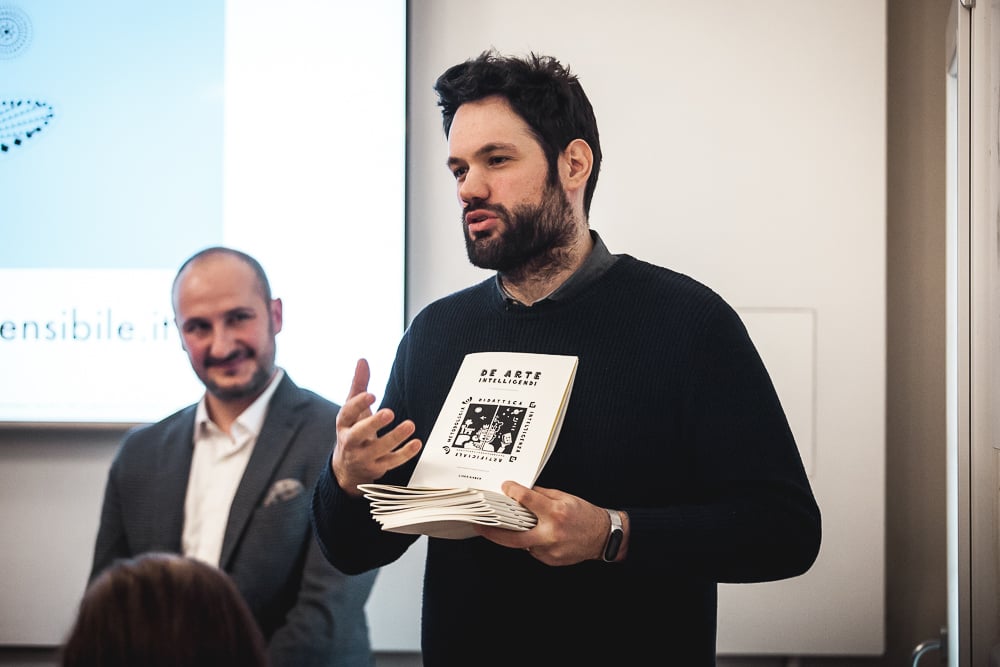 From left: Luca Baraldi and Pietro Monari (Energy Way Education)
***
GALLERY